The Chase 14 team has decades of experience in the Mining and Industrial Sector across Canada, with expertise in everything from project planning through construction, production, maintenance and decommissioning.
Our project history covers a wealth of experience on surface and underground, at both hard and soft rock locations. We are a team of problem solvers focused on providing the safest and most cost-effective solutions while minimizing impact on production schedules for our clients.
Our commitment to safety, professionalism and quality is the key to our business success, and that of our clients.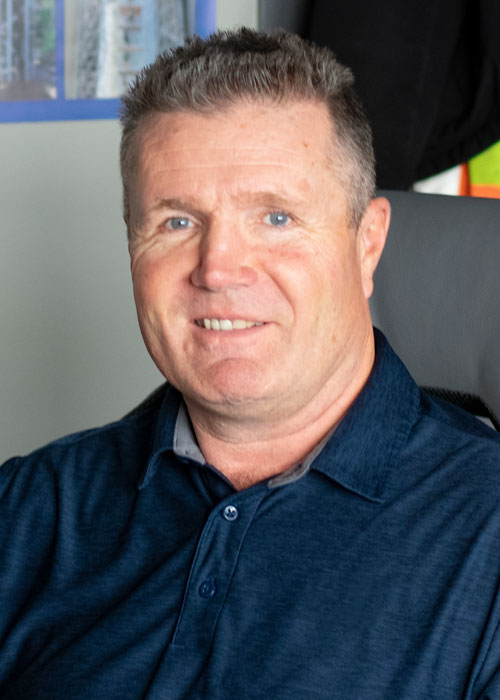 Blair Keith
President & Owner
Phone: (306) 948-7117
Email: bkeith@chase14.com

Chase 14 President & Owner Blair Keith has worked in the mining, industrial and agricultural sectors for more than three decades.
Born in Saskatchewan and raised around his family's grain and cattle operation, Blair easily transitioned to an operating position at Prairie Malt in Biggar, an hour west of Saskatoon once he received his Redseal Journeyman certification.
In 2005, he began contracting and incorporated the business as Chase 14 in 2008. Since then, Blair has had the opportunity to work on major projects for Cargill, Viterra, AMC Mining, PotashCorp, ATCO, and Graham Construction, among others. He brings a wealth of knowledge and experience to the field and is known for a hands on approach and a commitment to high standards of safety, professionalism and quality.
BLAIR KEITH'S KEY STRENGTHS
Journeyman Welder
Maintenance Shutdowns
Ongoing Maintenance
Pressure Certified Welding
Fabrication
Installation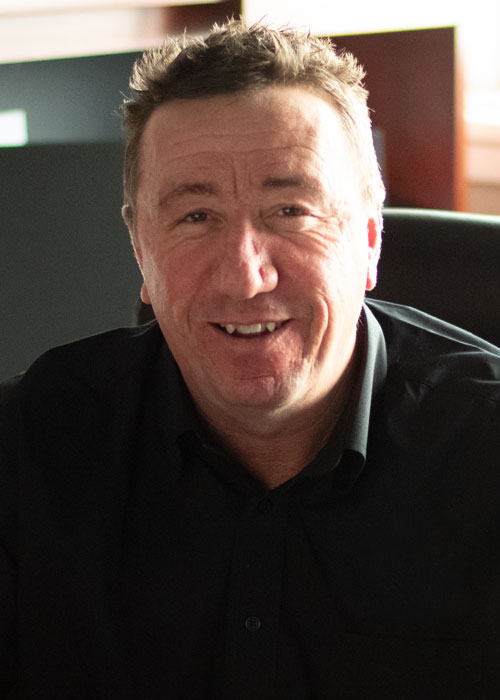 Mike Richer
General Manager
Phone: (306) 227-7014
Email: mricher@chase14.com

Mike Richer has worked in the mining and industrial sectors for nearly three decades. He is known as a real solutions generator with a distinct ability to see the big picture. Mike plans projects and utilizes methodologies that reinforce structural integrity for industry leaders in development, improvement, and expansion modes.
He has been recognized for his ability to assess project needs, and to recommend innovative strategies that both increase productivity and improve cost‐effectiveness. Mike is often called upon to advise on execution, improvement, and occupational health and safety initiatives.
He has a career‐long reputation for fostering better reporting and building relationships between operations, contractors, project groups that improve standards across the board. Mike is a respected leader who instills a strong sense of urgency in his team, while honouring top quality, safety, and customer satisfaction requirements.
MIKE RICHER'S KEY STRENGTHS
Planning (esp. Constructability)
Budget Management
Employee Engagement
Safety
Quality Control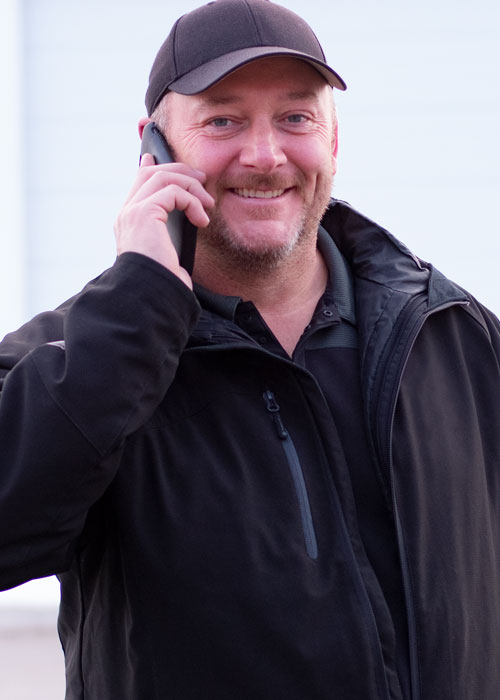 Paul Cranford
Manager, Business Development & Sales
Phone: (306) 290-9660
Email: pcranford@chase14.com

Paul Cranford is an accomplished, results-oriented mining professional with an extensive history in mining and proven leadership qualities in process improvement and change management.
A Heavy Duty Equipment Mechanic by trade, Paul has worked at multiple locations across Ontario, Manitoba and Saskatchewan in milling and mining operations and has a deep understanding of industry and the impact of geography. Paul believes in cultivating strong, well-balanced mining operations with a central focus on safety.
PAUL CRANFORD'S KEY STRENGTHS
Long-Term Mining Strategy
Maintenance Management
Procurement & Capital Expenditure
Sales and Business Development
Industry Best Practices
Mining Processes
Safety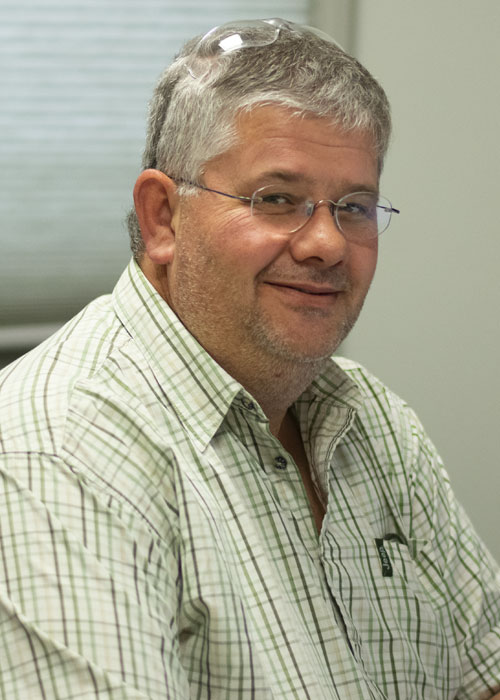 Evert Genis
Shop Manager
Phone: (306) 951-7024
Email: egenis@chase14.com

Mechanical Engineer Evert Genis has over two decades of experience in production line management and a strong background in negotiation, communications and human resources.
Our resident jack-of-all-trades, Evert has developed eco-tourism in Namibia, managed factories and worked on process optimization in the heavy duty trailer industry in South Africa, manufactured trailers in Perdue and much more.
Skilled in design and CAD drawing, Evert is a problem solver and decision maker who is always focused on the end goal. He considers himself a partner to our clients and continually works to develop the most innovative, cost-effective solutions.
EVERT GENIS' KEY STRENGTHS
Production Line Management

Process Redesign

Change Management

Performance Management

Quality Control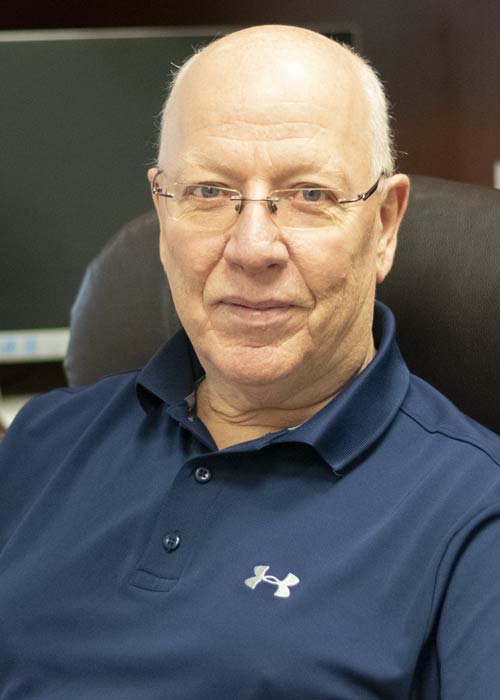 Don Proctor
Office / Safety Manager
Phone: (306) 951-7814
Email: dproctor@chase14.com

Don has an extensive background in grain and civil works with experience in construction and malting.
He is known for his organizational skills and attention to detail and runs a tight ship at our fabrication shop in Biggar. Safety is always top of mind for Don, and he ensures that our team keeps safety at its centre at all times.
DON PROCTOR'S KEY STRENGTHS
Safety Culture

Organization

Big Picture Thinking

Attention to Detail

Leadership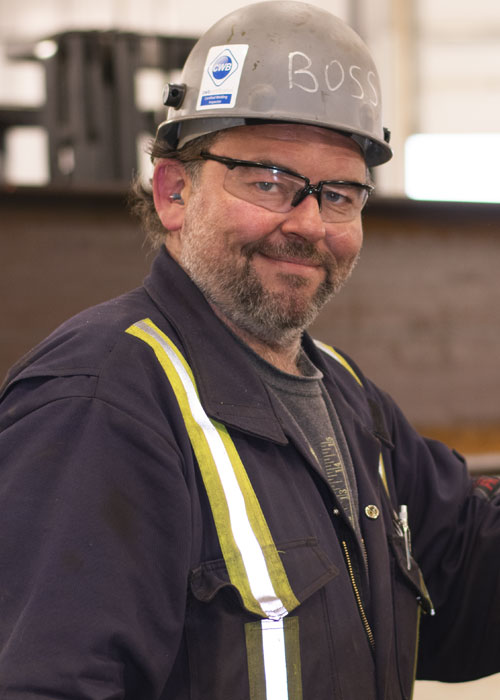 Wes Kampen
Shop Foreman
Phone: (306) 831-9631
Email: wkampen@chase14.com

Wes Kampen has over two decades of experience running welding shops and leading construction projects in the field for clients operating in civil construction, mining, oil and gas and the grain industries.
He is known for maintaining a culture of safety and has been recognized for leadership in safety excellence.
WES KAMPEN'S KEY STRENGTHS
Problem Solving
Leadership
Fabrication
Fitting
Blueprint Translation
Safety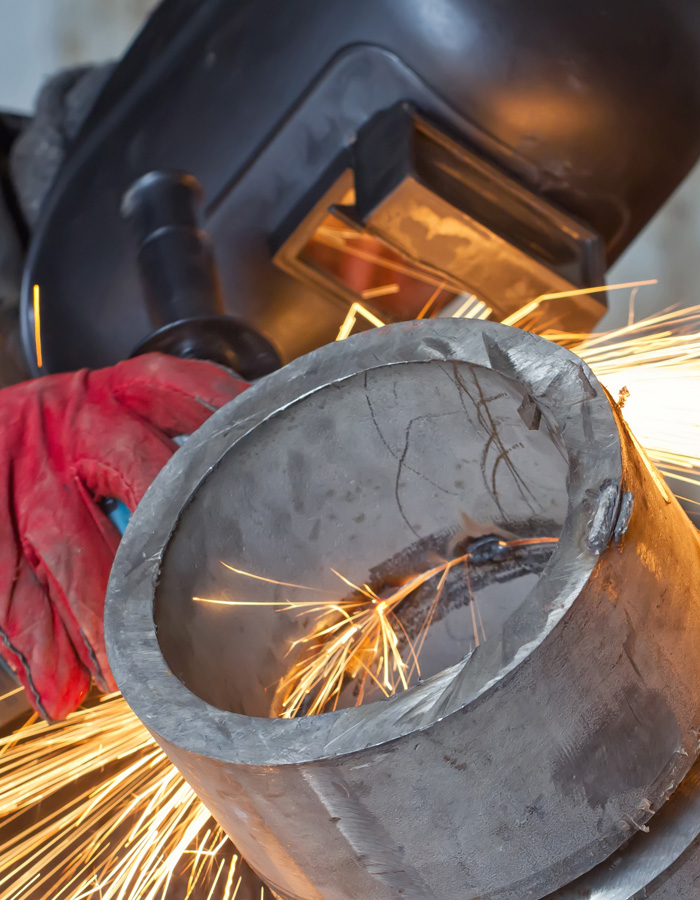 COURTNEY GONDA
Systems Manager
Phone: (306) 281-5446
Email: cgonda@chase14.com

Courtney has a diverse background in project management. For nearly a decade, she has provided project support for multiple capital projects including large transportation, electrical and mining construction projects in Saskatchewan and British Columbia.
She's a take-charge kind of lead able to see the big picture and easily applies her skills to document and budget control, reporting, invoicing and more. A strong team player with great attention to detail, Courtney is always dedicated to finding the best solution for her fellow employees, and for our clients.
She holds a Degree in Broadcasting and Communications from Minot State University.
COURTNEY GONDA'S KEY STRENGTHS
Project Controls & Coordination
Document Control
Budget Control & Estimating
Risk Management
Asset Management
Safety Reporting
Scheduling